Pediatric Hospital Art and Children's Books Available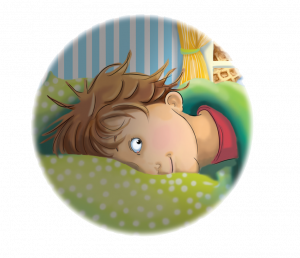 Our Mission of Love
Our goal is to place our imaginative, award-winning art and the story of Max's Midnight Swirl in a children's medical area for the purpose of "making the journey more fun!"
Who: Children of all ages love animals, sports, and ice cream. Better yet, all children like to laugh at imaginative, whimsical designs.
What: High-resolution, mounted artwork of a variety of animals playing unusual sports in fields of ice cream! Laugh-out-loud fun for children to enjoy!
When: To be enjoyed when children and parents check in to the hospital! The designs will greet them again throughout their stay.
Where: The artwork lends itself to lobby walls, room decor, and basically any permanent or temporary flat structure.
Why: Imaginative, laugh-out-loud artwork provides a visual outlet for stress and subconsciously opens receptors for positive thinking. It serves as a conversation starter and is a diversion for an unfamiliar situation. The bright eye-catching designs may be coupled with its picture book, coloring books and pages, door hangers, and "plush" characters.
Children relate to animals, sports, ice cream and just plain fun!
Our vision will make hospitalized children feel more comfortable and will guarantee a multitude of smiles!
Sample of art on hospital walls.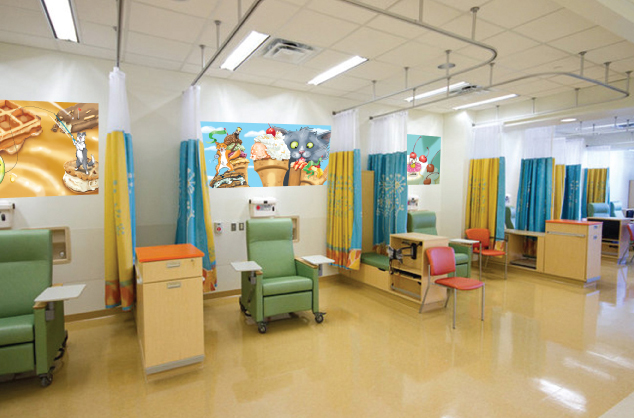 Sample of art on hospital walls.