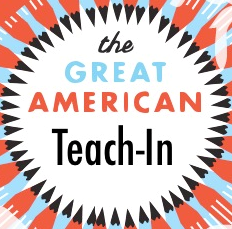 The Great American Teach-in is just around the corner!
 With busy schedules around Thanksgiving, it's always a good idea to plan ahead! Remember to mark you calendar with a big circle around the date of  
Thursday, November 16, 2017.
WHO?  Anyone who enjoys being an important part of a child's education!
WHAT?  The Great American Teach-In!  This is an annual event to bring the community together with our school-aged children.  It is an opportunity for adults to visit classrooms for the purpose of sharing their careers, experiences, and adventures with our children.
WHEN?  Thursday, November 16, 2017
WHERE?  Choose a school.  Call ahead to schedule your talk or presentation!
WHY?  Children need role models!  We need to show our local students that we care enough about them to share our own experiences.  Last year's visitors included firemen, police officers, doctors, tennis pros, authors, salesmen, tv personalities, CPA's, baseball stars, illustrators, veterinarians, swim coaches, horse trainers,  and farmers—-just to name a few!
CHILDREN LEARN FROM EVERYONE–
THANK YOU FOR SAVING THE DATE!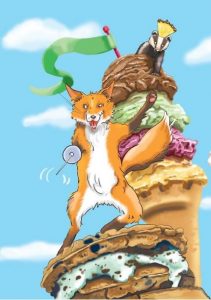 CHALLENGE:  How many people will you encourage to join us in The Great American Teach-in?  It's a small gesture with a big impact!